Apple in 2023 will continue on with its four iPhone lineup, debuting an iPhone 15, iPhone 15 Plus, iPhone 15 Pro, and iPhone 15 Pro Max. As with the iPhone 14 Pro models, the iPhone 15 Pro models will have features that are not available in the more affordable iPhone 15 devices.
This roundup highlights everything that we know about the iPhone 15 Pro and Pro Max based on circulating rumors. The iPhone 15 Pro is expected to measure in at 6.1 inches, while the iPhone 15 Pro Max will be 6.7 inches, identical to the iPhone 14 Pro models.
So far, it looks like the iPhone 15 Pro models will have an updated design, with Apple introducing thinner, curved bezels and a new titanium chassis. Apple is also expected to add solid state buttons that will use haptic feedback to mimic a button press.
The 3-nanometer A17 chip will be exclusive to the iPhone 15 Pro and Pro Max, with the iPhone 15 models using the same A16 chip that's in the iPhone 14 Pro and Pro Max. All iPhone 15 models will feature the Dynamic Island and will also transition from Lightning to USB-C, but the iPhone 15 Pro lineup will include an upgraded USB-C port that features USB 3.2 or Thunderbolt 3 transfer speeds.
More RAM is expected alongside the A17 chip, but all iPhone 15 models will use the same 5G Qualcomm modem chip technology for connectivity. For the most part, the iPhone 15 Pro and Pro Max will have the same features, with one major difference – the telephoto camera lens.
Both models will include telephoto lens technology as part of their three-camera array, but the iPhone 15 Pro Max will have a periscope lens that will enable 6x optical zoom, a notable improvement over the 3x zoom on the iPhone 14 Pro models.
Part Leaks and Renders
A photo of an iPhone 15 Pro with USB-C port surfaced in February, giving us our first look at the design of the device.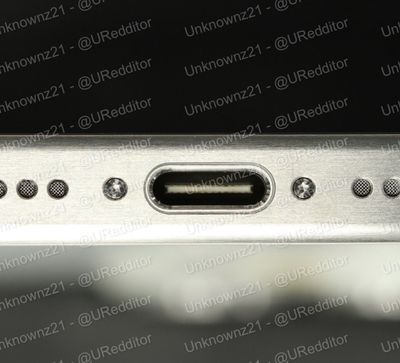 The USB-C port doesn't look too much different from the Lightning port in the current iPhone 14 Pro lineup, but it interesting to see the similarities. The image shows off the deeper curve that Apple is expected to add to the iPhone 15 Pro models, and it has a brushed metal finish that could be the rumored titanium chassis.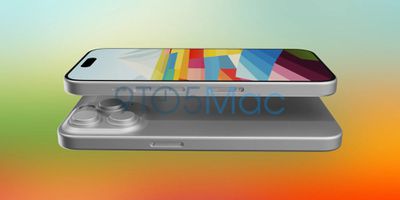 Leaked front glass panels designed for the iPhone 15 Pro models give us some insight into the thinness of the bezels, and there is a noticeable difference in size. Thinner bezels will be limited to the iPhone 15 Pro models with no change for the standard iPhone 15 models.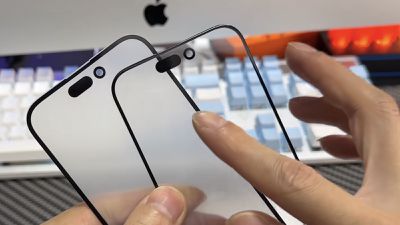 iPhone 14 Pro front glass (left) vs. iPhone 15 Pro front glass (right)
iPhone 15 Pro renders published by 9to5Mac provide some additional perspective on the design changes. Thinner bezels are expected around the display, and there could be some design tweaks to the volume and power buttons to account for the new solid-state design. The camera bump is expected to be thicker, with thicker lenses to accommodate camera updates.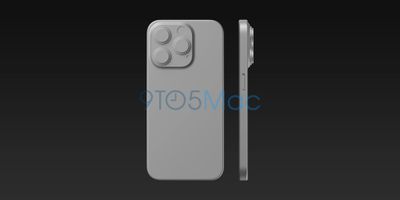 The iPhone 15 Pro models are expected to feature a unified volume button design as part of the new solid-state functionality. Renders demonstrate what the single button could look like, but these may not be the exact design Apple has settled on. There is also expected to be a notable change to the mute switch, which will no longer be a switch but a button.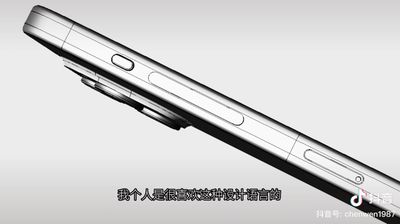 Based on renders designed from CAD drawings of the iPhone 15 Pro Max, the device could be slightly thicker than the iPhone 14 Pro Max, with small reductions in the height and width. The iPhone 15 Pro Max is expected to be 8.25mm thick, 0.4mm thicker than the iPhone 14 Pro Max.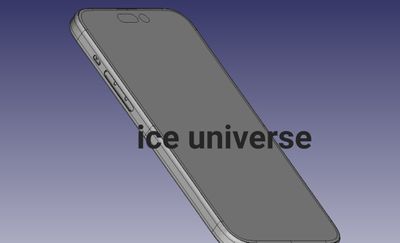 The camera bump may be slightly thinner than the iPhone 14 Pro Max camera bump, and as we've seen in renders of the iPhone 15 Pro, the edges are expected to be more curved. Bezels will also be somewhat thinner compared to the iPhone 14 Pro Max.
Design Details
The iPhone 15 Pro and Pro Max are expected to look similar to the iPhone 14 Pro and Pro Max, with 6.1 and 6.7-inch OLED displays and a Dynamic Island cutout for the camera and Face ID hardware.
There have been rumors of some tweaks to the chassis of the two Pro models. Leaker ShrimpApplePro has said that the iPhone 15 Pro models are expected feature thinner, curved bezels compared to the iPhone 14 Pro models. The displays would remain flat despite the slimmer, curved edges, a design likened to the Apple Watch Series 7 and Series 8.
The iPhone 15 Pro's bezels are expected to measure in at 1.55mm, which means the device will "break the record" for the thinnest bezels in a smartphone. The iPhone 14 Pro, for comparison, has 2.17mm bezels.
Titanium Chassis
Instead of stainless steel, rumors suggest that Apple will transition to titanium this year, using it for the frame of the iPhone 15 Pro and Pro Max. Compared to stainless steel, titanium is lighter and stronger, but it is also more expensive because it is harder to work with.
Presuming no other major changes in terms of internal components, an iPhone constructed with a titanium frame will be lighter than an iPhone with a stainless steel frame, so it is likely that the 15 Pro and Pro Max will be lighter than their iPhone 14 Pro predecessors. Weight will ultimately be determined by the alloy that Apple uses, as the devices won't be made from pure titanium.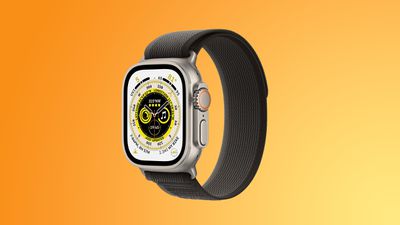 The titanium Apple Watch Ultra
Titanium is already used in the Apple Watch lineup, and Apple has in the past featured two titanium colors, a standard silver-like natural titanium color and a darker space black version. Apple could use these same colors for the iPhone 15 Pro models, or design new shades.
In addition to being lighter weight, titanium has a different finish than stainless steel. Rather than being shiny, it has more of a matte texture that will not attract fingerprints in the same way the iPhone 14 Pro's stainless steel frame does.
Titanium is a much stronger material than stainless steel, so an iPhone chassis made of the material could be more resistant to dents, dings, and bending but it may be easier to scratch because the oxide layer is easily damaged and can make minor scratches stand out.
Colors
The iPhone 15 Pro models could be available in a dark red color, close to a maroon or a burgundy shade. Apple often provides one new color each year, and rumors suggest this year's color is a deep red.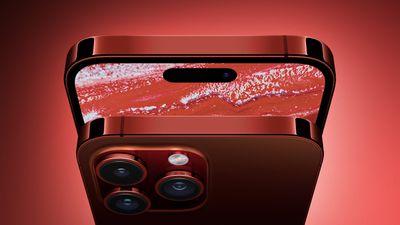 Prior colors have included dark purple, green, and dark blue, and the red shade will be available alongside standard silver/gold and space gray color options.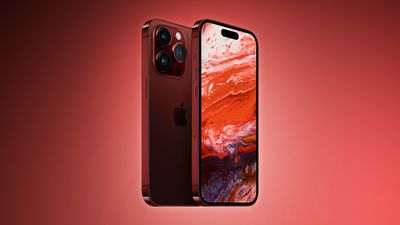 Solid State Buttons
The iPhone 15 Pro models are not expected to feature the same physical buttons that are on the iPhone 14 Pro models, with Apple instead adopting solid-state buttons with haptic feedback. Solid-state buttons can be used in the same way as a physical button, but there is no actual button press that occurs when you touch it.
Instead, a haptic vibration is used to mimic a button press and give you the sensation of pressing down even when there is no actual physical movement of the button.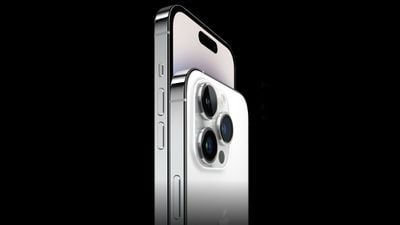 The physical volume and power buttons on the iPhone 14 Pro
Apple already uses solid-state technology for the Touch ID Home button on the iPhone SE and the trackpad on the MacBook Pro and MacBook Air models. On these devices, you can use a press gesture and it feels like you've pressed a button, but in reality, it's a solid surface with haptic feedback.
Solid-state button technology can improve protection against dust and water because it does not need a physical depressing mechanic, but it does require extra hardware inside the iPhone. Apple is rumored to be adding two additional Taptic Engines to the iPhone 15 Pro models to power the solid-state buttons. Current iPhone models have a single Taptic Engine for haptic feedback. Apple is expected to use solid-state buttons for both the volume controls and the power button.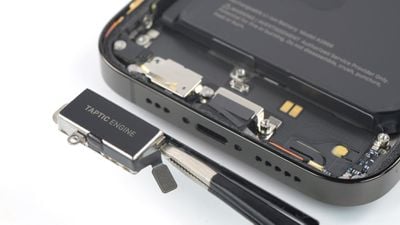 The Taptic Engine in the iPhone 14 Pro, via iFixit
A low-energy chip will allow the solid-state volume and power buttons to function when the iPhone is turned off or the battery is depleted, so the buttons will still be able to be pressed even when the iPhone is off.
The iPhone already has a low-energy mode that allows an iPhone to be located through Find My after it has been shut off or for up to 24 hours after the battery has been depleted, plus it enables Apple Pay Express Mode and allows NFC to work even with no battery. The new chip will take over these functions and will also power the solid-state buttons.
The sensitivity of the solid-state buttons will be customizable through a new sensitivity toggle in the Settings app, which will allow it to work with a case and when the user is wearing gloves. Increasing the sensitivity will allow the buttons to work in these scenarios.
Volume and Mute Button Redesign
Rather than separate volume buttons, the iPhone 15 Pro is expected to have a solid-state unified volume rocker, a design that Apple used for some early iPhones. It will be a single, longer button that will use haptic feedback rather than two distinct buttons.
Instead of a switch, the iPhone 15 Pro models will use a single button that is pressed to toggle volume on and off, rather than a switch that moves up and down.
Action Button?
A reliable source from the MacRumors forums has suggested that Apple might turn the mute button into an "Action" button similar to the Action button on the Apple Watch Ultra.
The Action button will allegedly replace the current Ring/Silent switch located near the volume buttons, but there is no word yet on what functions such a button might be able to perform. It would likely be customizable similar to the Apple Watch Action button and could be used for things like activating Do Not Disturb, turning on Low Power Mode, activating the Camera app, and more.
Display
All iPhone 15 models could be equipped with a more power-efficient OLED display driver chip that's manufactured on a 28nm process, allowing for reduced power consumption that could ultimately lead to improved battery life.
Case Fit
A set of 3D printed iPhone 15 and iPhone 15 Pro models offers some insight into how prior-generation iPhone 14 cases will fit, and it appears that older cases will not be able to be used with the new iPhones.play
Small changes in the dimensions to the iPhone 15 lineup will prevent the cases from fitting for the most part, though the iPhone 15 Plus is able to fit inside an iPhone 14 Plus. The larger rear camera housing of the Pro models prevents iPhone 14 Pro cases from working properly, as does the more curved design and changes to the buttons.
Dynamic Island Updates
The iPhone 15 and iPhone 15 Pro Dynamic Island is expected to feature an updated design with an integrated proximity sensor, but this change will not result in notable changes to the look or functionality of the Dynamic Island. It will change component costs, and could be a move that Apple is making to lower device costs somewhat.
Naming – The iPhone 15 Ultra?
With the launch of the Apple Watch Ultra and rumors of iPhone improvements limited to the high-end iPhone 15 Pro Max, there has been speculation that Apple will call the iPhone 15 Pro Max the iPhone 15 Ultra.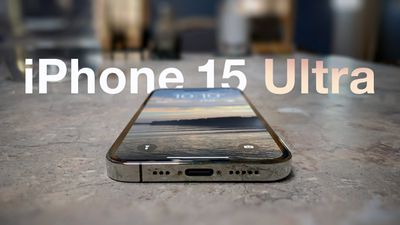 Bloomberg's Mark Gurman raised this possibility in September, suggesting that Apple could debut an iPhone 15 "Ultra," but in February, he walked that statement back. According to Gurman, Apple is indeed working on a higher-end, higher-priced iPhone model that could be marketed as "Ultra," but he expects this iPhone to launch in 2024 as part of the iPhone 16 lineup.
For that reason, it sounds like Apple may stick to the iPhone 15 Pro and iPhone 15 Pro Max this year, but it is not out of the realm of possibility that we get the iPhone 15 Ultra naming.
Fast USB-C
All iPhone 15 models are expected to feature a USB-C port instead of a Lightning port, a design change that Apple is making because of regulatory requirements in Europe. EU law requires all devices to use a universal charging port, so Apple either needs to design an iPhone just for Europe, or make a worldwide change.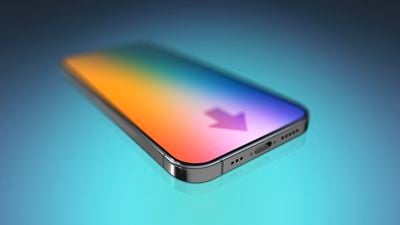 Rumors suggest that Apple has opted to introduce the USB-C port globally, officially adopting it instead of Lightning for the iPhone 15 lineup. USB-C will mean that the same charger and cable setup can be used for iPhones, iPads, and Macs, along with other devices that use USB-C. For those who have USB-C products like an iPhone or a Mac, it will be a convenient transition.
Though all iPhone 15 models will get USB-C, the iPhone 15 Pro models are expected to support higher-speed data transfers. The iPhone 15 Pro models will support USB 3.2 or Thunderbolt 3 transfer speeds, so up to 20Gb/s at a minimum or up to 40Gb/s if Thunderbolt is supported.
Standard iPhone 15 models will be limited to USB 2.0 transfer speeds of up to 480Mb/s. Wired transfers of photos, backups, and other information would be much quicker with faster data speeds, as would future device-to-device transfers that use a USB-C to USB-C cable.
There is also a possibility that a transition to USB-C will facilitate faster wired charging speeds than are possible with Lightning.
USB-C Limitations
One rumor from Chinese social networking site Weibo suggests that Apple could place some limitations on the iPhone's USB-C port, preventing them from working with Apple-unapproved accessories. Apple has done this with the Lightning port, but none of the USB-C ports in Apple's Macs or iPads have any kind of restriction.
The rumor suggests that Apple could add an integrated circuit interface to the USB-C chip, encouraging customers to buy genuine iPhone accessories and protecting from counterfeit and potentially dangerous charging cables and adapters.
Leaker ShrimpApplePro has also said that iPhone 15 models will only officially support USB-C accessories certified by the Apple Made for iPhone (MFi) program. Apple supplier Foxconn is allegedly producing accessories like EarPods and cables with USB-C connectors that are MFi certified.
The MFi USB-C certification could be used to limit features like fast charging and high-speed data transfers to Apple-approved accessories. ShrimpApplePro says that cables with no MFi certification will be limited in data and charging speed.
Periscope Camera
New periscope camera technology will be introduced with the launch of the iPhone 15 Pro lineup, but the update will be limited to the iPhone 15 Pro Max. The addition of the periscope lens to the 15 Pro Max will mark one of the few times that Apple has limited new technologies to the larger 6.7-inch Pro iPhone, using an inferior feature in the standard 6.1-inch Pro iPhone.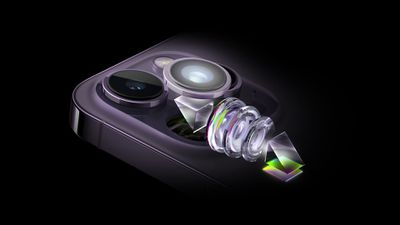 The periscope lens system will be used for the telephoto camera in the iPhone 15 Pro Max, allowing for 6x optical zoom. Comparatively, the iPhone 14 Pro Max offers 3x optical zoom, which we're also expecting for the iPhone 15 Pro.
Apple is likely limiting the periscope technology to the iPhone 15 Pro Max because of the internal space needed for the hardware. A periscope lens system generally uses a primary lens to capture a photo, with an angled mirror or prism reflecting the light 90 degrees toward a second lens that then sends it to the image sensor. The image sensor and secondary lens are positioned sideways inside the smartphone to extend focal length, and that takes up valuable surface area.
The directional shift of the light and the use of a prism or mirror allows for a "folded" telephoto lens system that fits in the chassis of a smartphone while still increasing optical zoom.
Because of the way light is reflected at an angle in this system, the actual telephoto lens will likely need to be square-shaped, a departure from the circular telephoto lens used for the iPhone 14 Pro Max. Note that the camera cutout can still be circular, but the actual lens inside will be square.
For crisp photos at higher zoom levels, Apple will need to build optical image stabilization into the system to avoid blurriness and mitigate movement.
Apple competitor Samsung has been using periscope lens technology for a few years, and Samsung's lenses support up to 10x optical zoom. Paired with digital zoom, Samsung offers up to 100x digital zoom. Samsung calls this technology "Space Zoom."
Like Samsung, Apple may not advertise the lens as a "periscope" lens, but we can expect increased optical zoom for the telephoto lens of the iPhone 15 Pro Max.
Other Camera Improvements
The iPhone 15 Pro models are also expected to include an improved rear-camera LiDAR Scanner from Sony. Sony's VCSEL (laser) used for the LiDAR Scanner has lower power consumption than the current model, so either the LiDAR Scanner in the iPhone 15 Pro will be more power efficient and use less battery, or it will offer improved performance at the same power consumption level.
A17 Chip
The iPhone 15 Pro and Pro Max will use Apple's next-generation A17 chip, which is expected to be the first A-series chip built on a 3-nanometer process.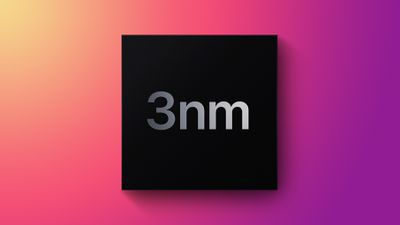 The A15 and A16 chips used in the iPhone 14 models have chips built on a 5-nanometer and 4-nanometer process, respectively, and the shift to a newer process will result in smaller chip sizes because of increased transistor density.
TSMC has been working on perfecting the 3nm process for some time now, and the technology jump is expected to improve processing performance by 10 to 15 percent while also reducing power consumption by up to 30 percent. Because the 3nm chips are more expensive to make, the A17 chip will only be available in Apple's iPhone 15 Pro models in 2023.
RAM
The iPhone 15 Pro and Pro Max are expected to feature 8GB RAM, up from 6GB in the current iPhone 14 Pro models.
Wi-Fi 6E and 5G
All iPhones in 2023 will use Qualcomm's next-generation X70 chips with improved AI for faster processing speeds, better coverage range, increased power efficiency, and lower latency.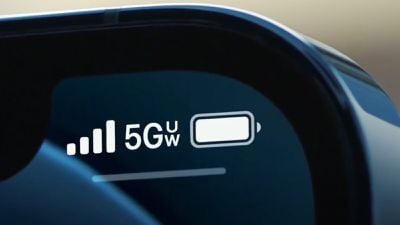 The faster Wi-Fi 6E specification is expected to be limited to the iPhone 15 Pro and Pro Max. Compared to Wi-Fi 6, Wi-Fi 6E offers more bandwidth, providing faster connectivity speeds, lower latency, and increased capacity. Wi-Fi 6E provides 1.2GHz more spectrum in the 6GHz band, and it can support whole home gigabit coverage, multi-gigabit connectivity for venues, and it has the bandwidth for higher data streams like those used for AR and VR experiences.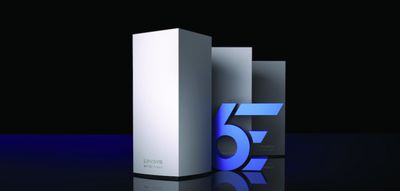 SIM Card Tray
Apple with the launch of the iPhone 14 models removed the SIM card tray in devices sold in the United States. With the launch of the iPhone 15 and iPhone 15 Pro models, the SIM tray could be removed in additional countries.
Rumors right now suggest that it will be eliminated in France, and if that's the case, it could be removed in iPhones sold in other countries sold in Europe like Germany, Italy, Spain, Portugal, and the UK.
Pricing
The iPhone 15 Pro and Pro Max could be more expensive than the iPhone 14 Pro and Pro Max, according to tech analyst Jeff Pu. Pu believes that there will be a price increase due to the titanium frame, solid-state buttons, A17 chip, and more, but he did not provide a prediction on what prices could be increased to.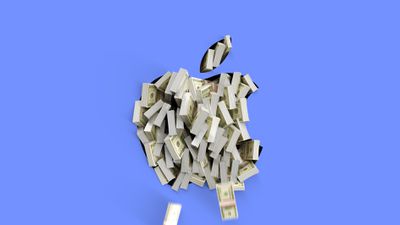 The iPhone 14 Pro and Pro Max are priced starting at $999 and $1099, respectively, and Apple has not changed its high-end iPhone pricing since the launch of the iPhone 12 Pro models.
iPhone 15 vs iPhone 15 Pro
Apple's iPhone 15 models will have fewer features than the iPhone 15 Pro and Pro Max, with A16 chips, standard cameras with no telephoto lens, an aluminum chassis, and slower USB-C connectivity, but they will be more affordable.
Beyond the iPhone 15 Pro
Next year, Apple may tweak the iPhone lineup, adding an "iPhone Ultra" to be sold alongside iPhone 16, iPhone 16 Pro, and iPhone 16 Pro Max models. The iPhone Ultra could feature additional camera improvements, a faster chip, a larger display, and a portless design without Lightning or USB-C.
It is expected to be more expensive than the Pro Max iPhones that Apple offers, which have historically been priced at $1,099.
There have also been rumors that Apple could implement under-display Face ID technology as soon as 2024, increasing the usable display area, but this is a feature that Apple may not have ready until 2025.
Qualcomm CEO Cristiano Amon has said that he believes Apple could introduce a 5G modem chip for the iPhone as soon as 2024, which would see Apple including it in the 2024 iPhone models. Apple analyst Ming-Chi Kuo says it is "undetermined" whether Apple's iPhone 16 models will include an Apple-designed modem chip.