The Americans showed who is the main supplier of sensors
In the world of smartphones, there are rarely huge secrets that the competition, and later the common people, don't understand. One of the companies that looks to guard the most in this regard is Apple, and although the Cupertino company does not share much information about its devices, now it has shared a long-kept secret.
The news that many expected was announced personally by the executive director of the company – Tim Cook, who revealed who is the main supplier of cameras for the latest iPhones. As many have assumed, it is a company with many years of experience in this industry, namely Sony. The manager says that the two brands have been cooperating for many years.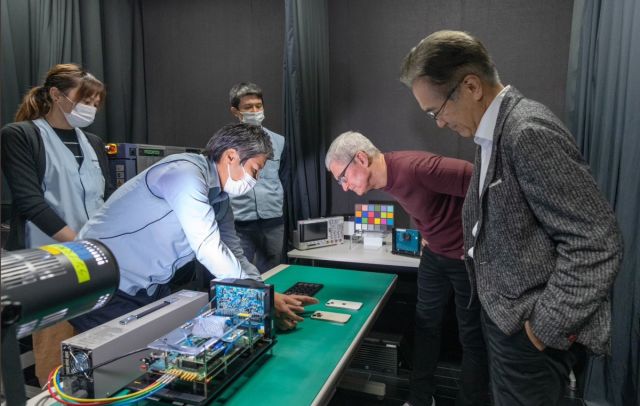 Tim Cook posted a photo during one of his visits to the Sony factory, where the company's engineers tested the smartphone's cameras. Currently, Samsung and LG are known to take care of the device's displays, while TSMC supplies the chips for the smartphones.